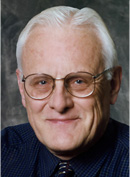 Welcome to the website of The Denison Singers, an organization of chamber singers founded at Denison University in 1961 by Distinguished Professor Emeritus Dr. William Osborne, dedicated to excellence in choral performance and continuing the tradition in three generations of vocalists scattered across the United States and about the globe.

Since the group's founding, members have presented 595 performances in 24 states and on 12 foreign tours that have carried the ensemble across Europe and to South America. Its singers have performed on radio and TV, and have enjoyed collaborations ranging from the Bergonzi String Quartet to Andy Williams and The Chieftains.

This website is intended to be a central clearing house for information about and for Denison Singers alumni, and an introduction for those unfamiliar.

Look here for event schedules and updates -- and stay in touch.




FROM 50th ANNIVERSARY CONCERT REHEARSALS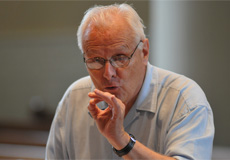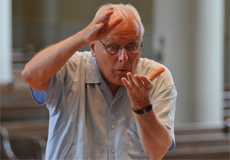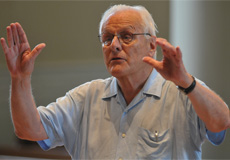 If you have something to contribute to this site or wish to comment, please email Bob Palmer at Bobayaga@gmail.com.
Send UPDATES to Bob Palmer '73 WELCOME TO THE HOME OF

2023 Celebration
62 YEARS
of concertizing and camaraderie
June 22-25 - Swasey Chapel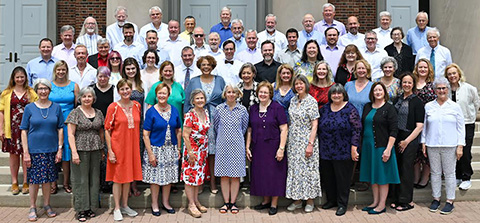 (Click photo to expand)

REUNION 2023 weekend: 728 DU photos
JUNE 25, 2023 PROGRAM
CONCERT RECORDING: ROUGH CUT (refined version to follow)
_______________





NEW: ARCHIVE
Chronological cache of programs and group portraits
Scores from reunion concerts included

____________________

SINGERS DIRECTORY
With clickable email addresses. Check your entry and
Send UPDATES or questions to Bob Palmer '73.
_______________



THE DENISON SINGERS & DENISON CHAMBER SINGERS
A generational convergence, on October 30, 2022 in Swasey Chapel.

→ THE COMPLETE VIDEO ←


REUNION 2022: July 14-17
The 61st Anniversary drew 50+ Singers to the Denison University campus in Granville, Ohio, from as far away as Japan to celebrate with four days of music-making and communing, with a 593rd concert, in Swasey Chapel.

50th PROGRAM: With NOTES, HISTORY and ROSTER
BOLERO FOR CABARET by Michael Fauss, 2013



SINGERS REINVADE WINSTON SALEM 2009
WINSTON-SALEM 2008 at Augsburg Lutheran
45TH REUNION in Granville 2006
WINSTON-SALEM 2004 slides
REUNION 2003 photo
A TALE OF WO

"Attempting the impossible, achieving the improbable."
~ Dr. William Osborne
EMAIL: wosborne@triad.rr.com | PHONE: (336) 721-9401
ADDRESS: 327 Indera Mills Court, Winston-Salem, NC 27101


Site initiated Independence Day, July 4, 2003